Gas logs are increasingly becoming popular among homeowners, not only because they produce more heat than actual wood logs but also because they make gathering around the fireplace safer for families. Their ceramic fiber materials can withstand extremely high temperatures without emitting toxic fumes. They are also easier to install than wood-burning fireplaces and require less maintenance.
Outline
Gas logs are a convenient, clean-burning alternative to traditional wood-burning fireplaces. They also save money and time by removing the need to buy wood. Fortunately, many high-quality gas log sets are available right now, each with advantages to suit a wide range of applications.
We have chosen the top 3 best gas log sets available on the market right now in terms of their use of safe materials, realistic appearance, and price. With these logs, you can enjoy a relaxing atmosphere, just like sitting in front of a real wood-burning fireplace, but without the harmful fumes.

1. Weathered Oak Charred by Grand Canyon Gas Logs
According to Grand Canyon Gas Logs, they hired "log hunters" to look for the most beautiful wood logs along the riverbanks of the Grand Canyon and in the forests of Northern Arizona. After the "hunters" select the best pieces to make up the perfect set, the logs are set ablaze and allowed to burn through to achieve a stunning scorched look. They are then used to make molds that capture the delicate shape of a burnt wood log. The molded logs are then hand-painted by a professional to look like they were burned in a real fireplace.
These gas logs are made with refractory cement known for their extreme durability, making this gas fireplace log kit exceptionally well-balanced in design and functionality. The logs can be placed on a bed of dazzling fire glass for a modern look or complemented with optional twigs to give the fireplace a more realistic look.

2. Rustic Oak Vented Gas Logs – RH Peterson Co. Real Fyre
Real Fyre invented the first gas log set more than 65 years ago. Since then, the company has grown to offer the broadest range of gas log sets to improve the fireplace experience and protect the environment with some of the most innovative technologies.
The logs are made from high-quality refractory ceramics reinforced with steel rods. The rod ensures that the logs stay strong and keep their shape even at high temperatures. Each log is cast from a real piece of wood and then hand-painted to look like a real one. Then, the front log is split to give the impression that it has been on fire and blazing for hours.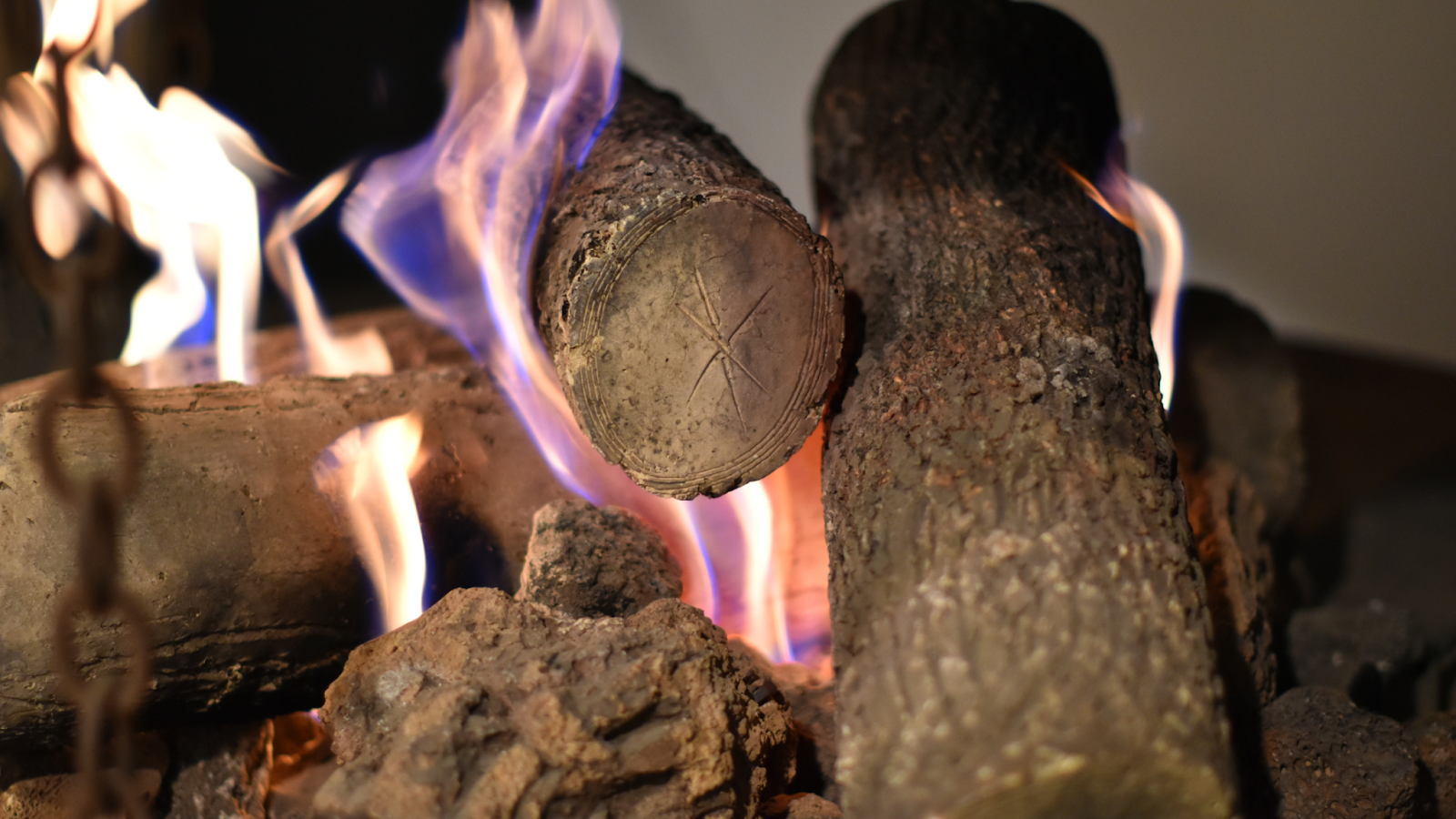 3. CRESCENT HILL GAS LOGS by Superior
With Superior's Crescent Hill Ventless Gas Log Set, the romantic atmosphere of a wood-burning fireplace can be yours without the mess. The Crescent Hill log set is made of refractory ceramics and comes in 18-inch and 24-inch lengths. It takes several hours of meticulous work to make each log look as natural as possible.
Because of its unique design, you may use the vent-free log with the fireplace damper closed, providing 99% heating efficiency. Since there's no need for venting, no heat is lost through the chimney.
Gas Logs Supplier in Waco, TX
Are you looking for a reputable gas logs supplier to help you with your fireplace supply needs? Darden Building Materials is here for you. We offer many options, from fire glass for contemporary residential fireplaces to gas fireplace log sets that provide an instant flame. Call or visit us today.