Wonderful Cast Stone Options for your Home
Cast Stone is defined as "a refined architectural concrete building unit manufactured to simulate natural cut stone, used in unit masonry applications." Cast Stone is a masonry product, used as an architectural feature, trim, ornament or facing for buildings or other structures. Cast Stone can be made from white and/or grey cements, manufactured or natural sands, carefully selected crushed stone or well graded natural gravels and mineral coloring pigments to achieve the desired color and appearance while maintaining durable physical properties which exceed most natural cut building stones.
Watertable is another effective method to divert moisture away from a building base in an attractive and decorative manner. Watertable is often used in transition areas where different bed depths occur. Different profiles can be used efficiently to replace where a brick rowlock may have been placed.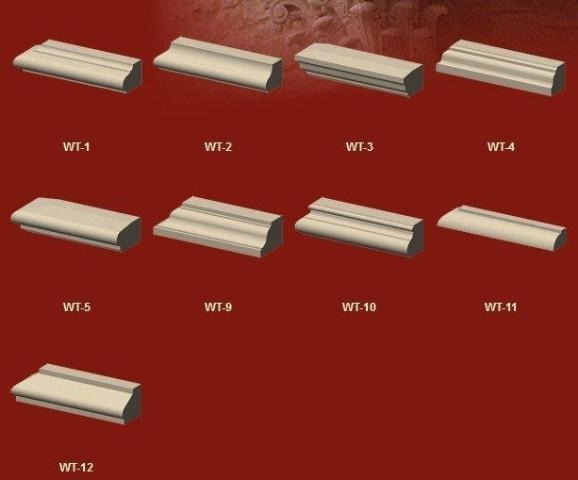 Column Caps or precast caps or tops are used for masonry or stone columns. Column caps range from plain (flat) to extremely ornate in nature and can be manufactured to accommodate lights, lamps and finials.
Surrounds for Windows or Doors
Classic Collection
Modern Collection
French Collection