Installing new hardwood floors might be a tough job. There are so many things to consider, such as the species and color of the wood and its style. And then, once you've made all those decisions, you have to find the right contractor to do the job. Before hiring a contractor, it's vital to ask questions to ensure you're making the best decision for your house.
This blog post will outline seven questions you should ask any potential contractor before hiring them for your hardwood flooring project!
Outline:
Would You Like To See My Home Before Starting?
Even if you have the most expensive hardwood floors installed in your house, they will not look as lovely or endure as long without proper installation. As a result, working with a reputable flooring installer is essential.
Ask if they'll need to come to your property before hardwood flooring installation and, if so, when. If you ask whether they'll need to go to your house before beginning, knowledgeable and experienced flooring installers should respond positively. Taking measurements and inspecting your subfloor are critical initial steps before ordering goods and installing.
Would You Like To See My Home Before Starting?
If you're planning to install new hardwood floors, it's essential to ask your contractor about their strategy for dealing with the old flooring and the ensuing mess. Some contractors may lay down plastic sheeting or tarps throughout the work area to keep dust and debris to a minimum. Others might bring in a crew of cleaners to tidy up each day.
Regardless of the approach, it's essential to ensure that your contractor has a plan to minimize the impact on your home and your daily life. You can ensure that your new floors are installed with minimal hassle and disruption with a bit of planning.
What Type of Wood Flooring Do You Recommend?
Wood flooring is a popular choice for many homeowners, but not all wood flooring is created equal. Several different types of wood are available on the market, each with its benefits and drawbacks. Ask your contractor what wood flooring they would recommend for your home. Most contractors have extensive knowledge about different types of wood and can help you decide based on your specific needs.
If you're looking for new flooring, ask your contractor about the different types of wood flooring available. They should be able to help you choose the best kind of flooring for your home based on your specific needs.
What Is The Warranty On Your Work?
Any experienced contractor who takes pride in their work will offer an extended warranty. Be sure to ask what the security is and how long the new floor will last.
An extended warranty should cover both the materials and the installation. It's essential to have peace of mind knowing that you're covered if something goes wrong after completing the job. One year warranty is the industry norm; anything beyond that is a plus. An extended warranty shows that the contractor is confident in their work and wants to ensure that their customers are happy.
Asking for a warranty is not unreasonable and is industry best practice. Businesses want their customers to feel secure in their purchases, especially when significant investment is like a new floor.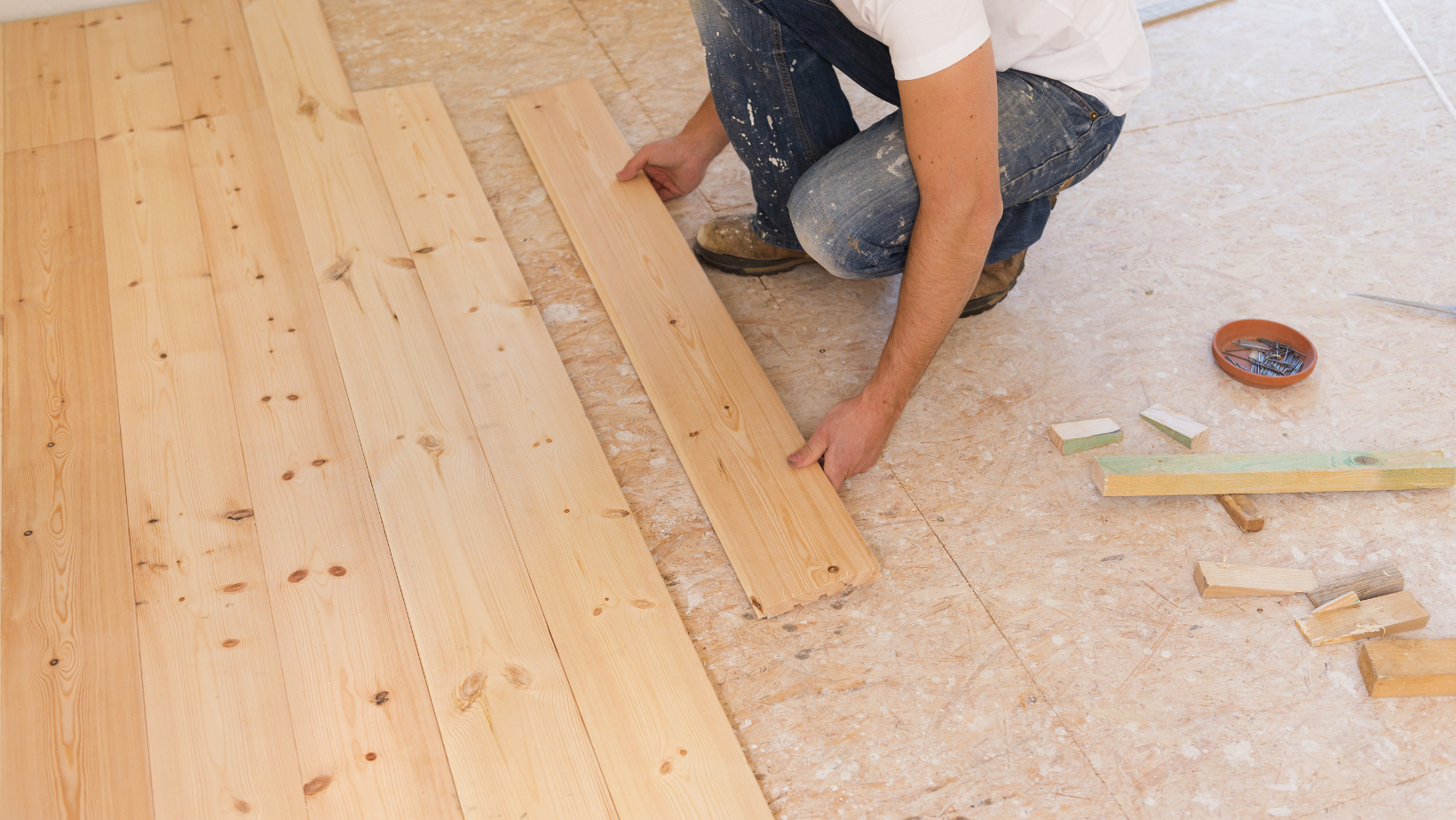 How Many Years Have You Been Installing Wood Floors?
Experience is vital when it comes to installing wood floors. Ask your contractor how many years they've been installing wood floors, and be sure to check references.
If the installer has been in the business for a while, they will have a lot of expertise and knowledge on various flooring materials and Installation Procedures. That is someone you want working on your floors! Check whether your contractor is a member of the national wood flooring association or not.
Can I See Some Examples Of Your Work?
When looking for a residential or commercial flooring installer, be sure to ask to see their portfolio of previous projects. A portfolio will show you whether they have a good reputation, the quality of their work, and whether they're suitable for your project. In addition, a contractor with a website is usually a good sign that they are professional and trustworthy.
A professional website will showcase high-quality photos of the contractor's work and detailed information about their services. Finally, be sure to ask about the contractor's payment schedule and whether or not they follow NWFA guidelines. If you follow these guidelines, you may locate a respectable and qualified residential or commercial flooring contractor for your project.
Is There Anything Else I Should Know?
Whenever you're hiring a contractor to do work in your home, it's essential to ask questions to ensure that you're making the best decision for your needs, as it's a significant investment. It would be beneficial if you always sought answers to a few crucial questions from your wood flooring contractor before proceeding.
First, be sure to ask about extended warranties and whether or not the contractor is willing to stand behind their work. Next, inquire about industry guidelines and whether the contractor is up-to-date on the latest best practices. Finally, ask if the business is legally registered and insured if any unexpected issues arise during the installation process. Also, request references from previous pleased clients.
By asking these questions, you can be sure to find a qualified and reputable contractor to install your new wood floors.
Darden Building Materials' Hardwood Flooring
As you can see, there are a few essential questions to ask before hiring a contractor for your hardwood floor installation. By taking the time to find a qualified and reputable company like Darden Building Materials, you can relax knowing that every stage of the process will be handled with care.
We provide top-quality products and services at every step so that you can have peace of mind on your next building project. Contact us today to learn more about our offerings, or visit our website to shop now!