When it comes time to remodel your home, the fireplace is often one of the first places people look to upgrade. After all, a fireplace can add character and functionality to a room. But sometimes, it's not just an outdated fireplace that needs to be replaced – sometimes, it's the entire system.
Here are five reasons why you should reconsider your fireplace.
Outline:
Increase The Value Of Your property
A beautiful, updated fireplace is a significant selling point for any home. In fact, according to Realtor.com, remodeling your fireplace can increase the value of your property by up to 11%. If you want to sell your house soon, consider adding this upgrade.
Because they do not produce smoke, gas and electric fireplace inserts are more energy-efficient and have a smaller carbon footprint. Today's environmentally aware homeowners and house purchasers value being ecologically beneficial. When you're ready to sell your house, having a beautiful fireplace that also scores highly on the ENERGY STAR program and is just recently updated can add value.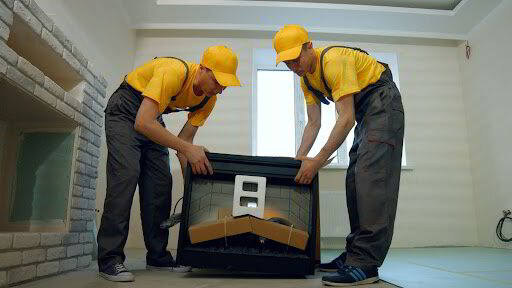 Improved Safety
A faulty fireplace can be a severe safety hazard. If your fireplace is in need of repair or isn't working properly, it's critical to install a new system that meets modern safety standards.
This hazard is eliminated if you opt to replace your wood-burning fireplace with a gas or electric insert. These fireplace types are entirely enclosed, so small children and pets can't approach the flames. Fireplaces with open fronts are also no longer allowed in some areas, as they don't provide enough protection against heat loss when the glass is touched. All glass-walled gas fireplaces now must have a thin mesh screen or double pane of glass installed to dissipate the heat and prevent them from burning when accidentally touched.
More Options
Gas and electric fireplaces come in a variety of styles, so you can find one that perfectly matches the look of your home. From traditional to contemporary, there's sure to be an option that fits your taste.
Replacing your fireplace may be a simple method to give it a makeover! The modern, clean lines and gas/electric inserts you pick will help you solve both efficiency concerns as well as keep up with trends in today's home design. With all of this, you won't have to worry about personalization or style issues since the essential design characteristics are included with each unit – which also allows for more customization if things don't fit perfectly when installed in the first place.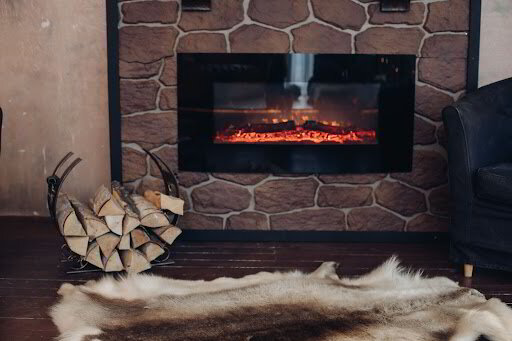 Make Things Easier For You
Wood-burning fireplaces are a great way to warm your home on cold winter nights. The process of getting one going can take some time. However, once it's going, there is still a lot of work ahead that must be done to keep the fireplace clean and fresh over time without neglect or abuse from caretakers who may have been distracted by other chores before they noticed how much soot these things leave behind after every usage!
The new gas and electric fireplaces are a much easier way to enjoy the flames. With these units, you can turn them on with just one switch or touch of your remote control- there's no need for logs being burned to make smoke that will permeate throughout other areas around it! These modern fireplace options allow homeowners who want their focal point without all hassle from older models to get what they're looking for, and in a shorter amount of time so they can spend their winters cozied up near the warmth– rather than laboring over it.
Reduce Your Expenses
The disadvantage of older fireplaces is that they may be drafty and aren't a suitable heating device – 90% of the heat escapes through your chimney rather than going into your house when you use a traditional wood-burning fireplace. Some of these holes will leak as drafts or collect around the windows/doors during the winter months, wasting money just like other locations requiring repair!
A gas or electric fireplace is a much more efficient way to heat your home. These fireplaces are sealed units, so the heated air circulates your room instead of escaping up the chimney. Using a gas fireplace with thermostatic control, you can also save money on your energy bill. The fireplace gets turned off when the desired temperature is reached, thanks to this function.
Looking For A New Fireplace?
If you're looking to rebuild your house and want a fireplace or any other kind of construction material, Darden Building Materials is the place to go. We have all sorts of options, from residential fireplaces that can be installed in any room, gas logs that provide an instant flame without having to use wood or coal, and even pellet stoves if you want something more traditional.
Our experts will work with you every step of the way to install a new fireplace at home, which doesn't seem like such a daunting task. Call or visit us today!