Summary: Updating your flooring is an investment, so you must know the latest design trends to elevate your home's value and curb appeal. Here are five stylish flooring trends to watch out for in 2023.
Your flooring is one of the essential foundations of a home. Therefore, you must ensure your flooring layout looks impeccable and matches your interior's overall aesthetic. If you want to renovate your home or upgrade your flooring, here are five of the latest trends you can consider this year. 
Outline:
Best Flooring Trends in 2023
Here are our top picks for this year's best flooring trends.
Checkerboard Flooring
The black-and-white palette scheme of checkerboard flooring makes it suitable for various settings. The geometric forms of this flooring are up-to-date and straightforward to replicate with paint or tiles, which is why they are becoming popular again. The "period modern" aesthetic is responsible for this revival because of its seamless transition between stylistic eras.
It also works well in lavatories, kitchens, and foyers. Hire a professional flooring company in Waco TX to get the correct measurement and scale for this flooring type. As a rule of thumb, use bigger tiles for spacious rooms. Remember, small tiles in a big room will make it look cluttered, while large tiles in a small room need more space to achieve the checkerboard pattern.
Bold Patterns
The flooring in your home should complement the rest of the design, so choosing a dark or light color scheme could be tricky. If you want to make your home lively and brighter, install bold flooring. This blended, stenciled, colorful, and patterned flooring will help you create a stunning statement. Choosing bold flooring can transform even the most mundane room into a place with personality.
Selecting a carpet with bold color is always a gamble, but the payoff may be well worth the risk. Flooring with multiple patterns or colors may help you express your style across your home's interior. Adding a single accent color may completely transform the mood of a space with no effort. Choose bold-colored flooring to hide dirt and stains.
Vinyl Flooring
Vinyl flooring has seen several improvements in the past years. Durable vinyl flooring has been around for a while, but a new generation has recently appeared with enticing and ultra-realistic hardwood appearances with improved wood graining and textures.
Vinyl flooring has advanced aesthetically and functionally. Flooring specialists manufacture scratch-resistant and waterproof vinyl. With these features, this type of flooring is well-suited for houses with heavy foot activity and damp environments.
This flooring style is a fashionable, durable, waterproof, and economical alternative to genuine epoxy resin, tile, and hardwood flooring. Luxury vinyl flooring will undoubtedly continue to be one of the most popular options in the years to come since the material continues to become better and more reliable.
Wood grain
Many homeowners prefer wood grain flooring for several reasons. Woodgrain has been used for for its traditional excellent looks and reliability. It is made with various wood materials and natural finishes, so you will find something that works with your existing interior furnishings.
One of the benefits of wood grain flooring is its longevity. Some wood grain flooring made over a century still looks beautiful because this material may be refinished several times. Refinishing wood grain flooring may be done every five to ten years. Furthermore, installing solid hardwood flooring in your home can increase its value by 3% to 5%.
However, wood grain flooring could be pricey compared to vinyl. Additionally, wood grain flooring is not waterproof. Therefore, it's not suitable for bathrooms. Despite the drawbacks, many homeowners still prefer this flooring style because of its practicality and aesthetics.
Encaustic Tiles
Encaustic tiles are patterned and beautiful tiles constructed of more than two colors. Unlike glazed designs, the colors in encaustic tiles are embedded throughout the surface so they won't fade.
While encaustic tiles have existed for millennia, their modern allure lies in their geometric, solid patterns and vivid colors. Swimming pool edging, bathrooms, pathways, kitchens, patios, hallways, and fireplaces are some indoor and outdoor spaces that can benefit from the beautiful visual impact of encaustic tiles. The trick here is selecting the right tile to work with.
Another reason why encaustic tiles are often used in homes is because of their longevity. There is no need to worry about the pattern or design being distorted over time since the pattern is placed into the tile structure.
Flooring Waco TX: Which Flooring Trend Should You Choose?
Among the five flooring trends mentioned, vinyl flooring stands out. This type of flooring is well-known for its durability. It also requires minimal upkeep over its lifetime. Vinyl flooring with a wear layer is highly durable and stain-resistant, making it an excellent choice for various spaces.
Furthermore, the layered construction of vinyl flooring gives it a more padded and softer feel than stone and hardwood. These layers look nice and insulate the floor, so it stays comfortable year-round. Vinyl flooring may also help with echo and sound cancellation in your home.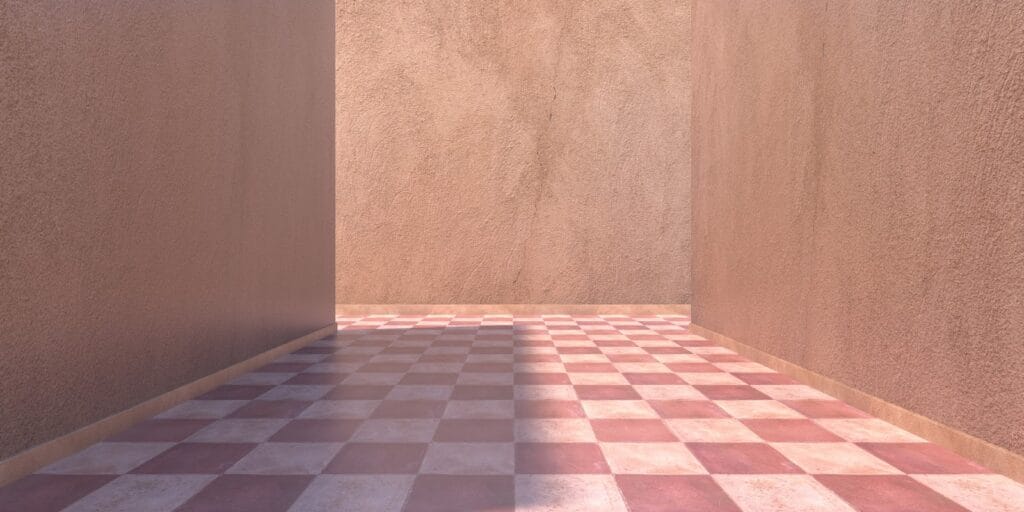 Conclusion
Following the latest flooring trends is the best idea to elevate your interior and home value. However, it isn't easy to choose a single flooring trend since it depends on the overall aesthetic you are going for in your home.
All flooring options above will give your property an elegant and contemporary look. On the other hand, vinyl flooring is an excellent choice if you are looking for something classic, charming, and durable. Contact us to set your flooring appointment today.